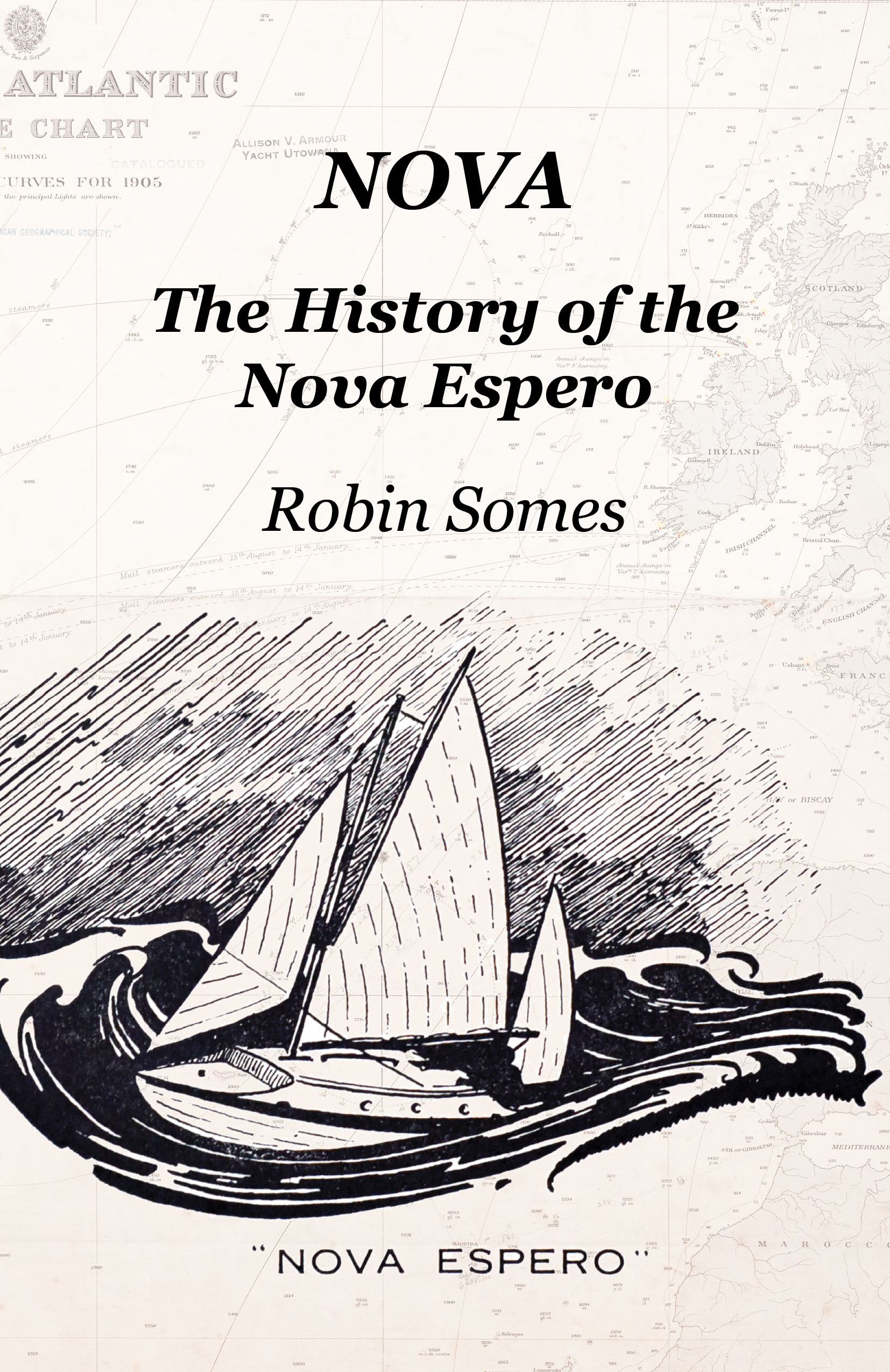 In autumn 2020 I published "Nova – The History of the Nova Espero". Part history, part sourcebook, part biography, this book tells the story of the boat, and the extraordinary characters involved with her, from the craft her design was based upon, to her final fate, and the brothers' audacious plans for peace colonies across the world.
Featuring news stories and published works from the time, and many previously-unpublished letters and photographs, the book provides a long-awaited explanation of precisely why the brothers chose to cross the Atlantic in an unfeasibly small boat, and a history of her other, equally remarkable, journeys.
Available from my online shop:
E-book edition – ISBN: 978-1-8380136-5-3
Format: PDF e-book; 182 pages
File size: 43.71 MB
Paperback edition – ISBN: 978-1-8380136-3-9
All content © Robin Somes unless otherwise indicated.
---