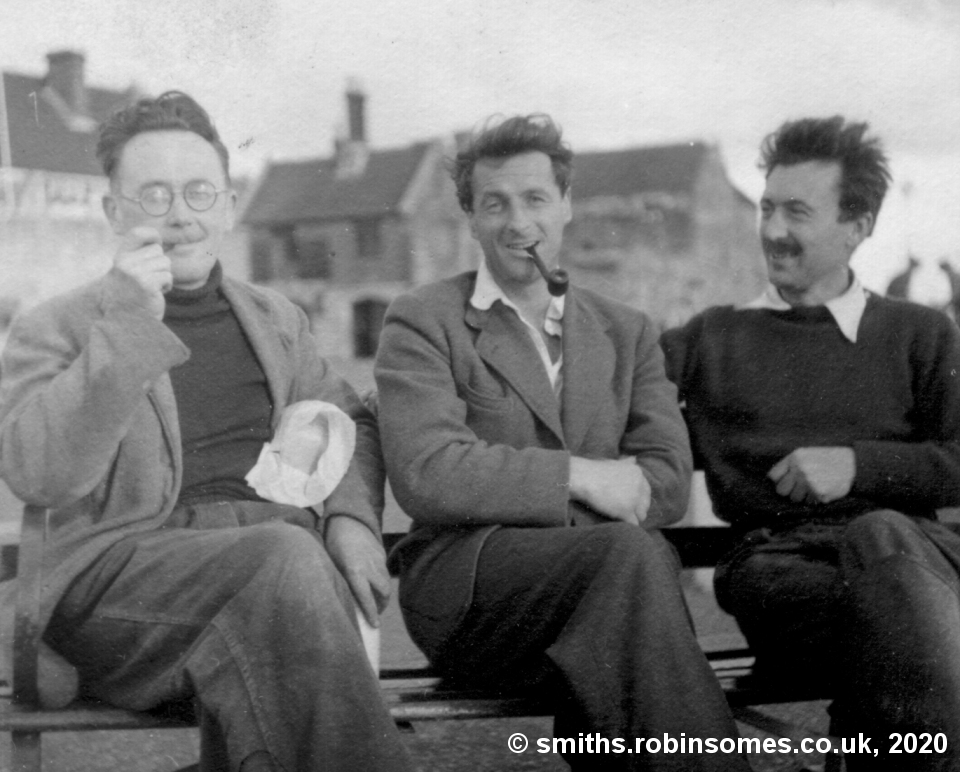 Theo Somes was born in Surrey in 1917, the son of Stan Smith senior's sister, Evie and her husband Joseph Somes. During the Second World War, he trained as a carpenter, joiner and boatbuilder at the British Powerboat Co. in Hythe, run by Hubert Scott-Paine. His poor eyesight, and the value of his work at the BPC, prevented him joining the services, but he served in the local Home Guard.
Theo, like his Smith cousins, was a highly-skilled craftsman, with a very gentle, good-natured personality. He worked with Stan Smith and Charles Violet in the renovations carried out on Nova Espero in 1951. He later worked with Stan at his boatyard on a series of other yachts.
Subsequently, Theo worked for the Berthon boatyard in Lymington. During his retirement he carried on as a general handyman, and greatly enjoyed modelmaking, and home brewing.  He died in 2008, aged 90.
All content © Robin Somes unless otherwise indicated.
---