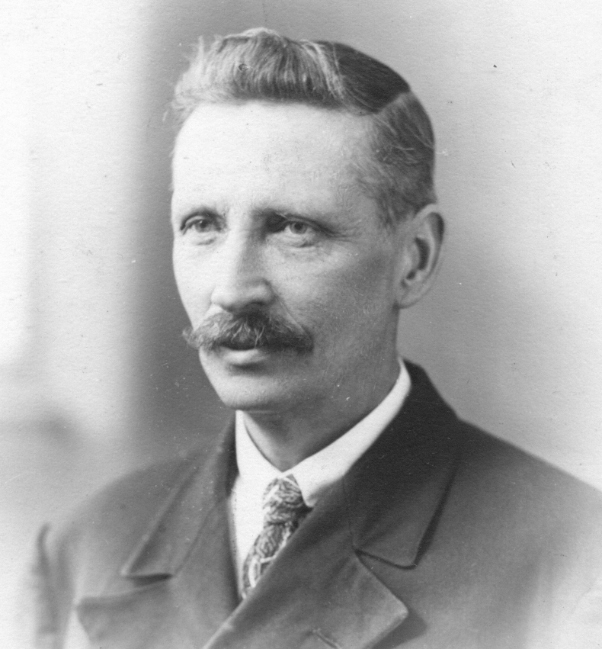 The grandfather of Stan and Colin Smith was Theo Osborn Smith, born in Oxford in 1862. Mostly self-taught, he was a highly-skilled boatbuilder and designer – as was his brother Harry C. Smith. Among their developments were ultra-fast canoe yawls for racing on the Thames, which were the first designs to employ the concept of the planing hull.
In the early 1900s, Theo moved with his wife Mary, three daughters and two sons, to Fawley in Hampshire, then finally to Yarmouth, Isle of Wight in 1911. After some years diverted into cycle building, general invention, aeroplanes, and other distractions, he returned to classic boatbuilding, and motor launches. Among his greatest achievements there were building 11 of the 13 Yarmouth One Designs, and designing the West Wight Scow.
Theo and Mary's 5 children were:
Evelyn Mary (1887 – 1978)
Stanley Theophilus (1888 – 1971)
Lilian Mabel (1890 – 1950)
Erle Osborn (1891 – 1975) and
Dorothy Emily (1893 – 1972).
Theo died in Yarmouth in May 1924, aged 62; his wife Mary died in March 1930, at 66. The story of Theo, and the rest of the Smith family, is comprehensively told in my article "Dear Papa – A History of Theo Smith" on Academia.edu.
All content © Robin Somes unless otherwise indicated.
---